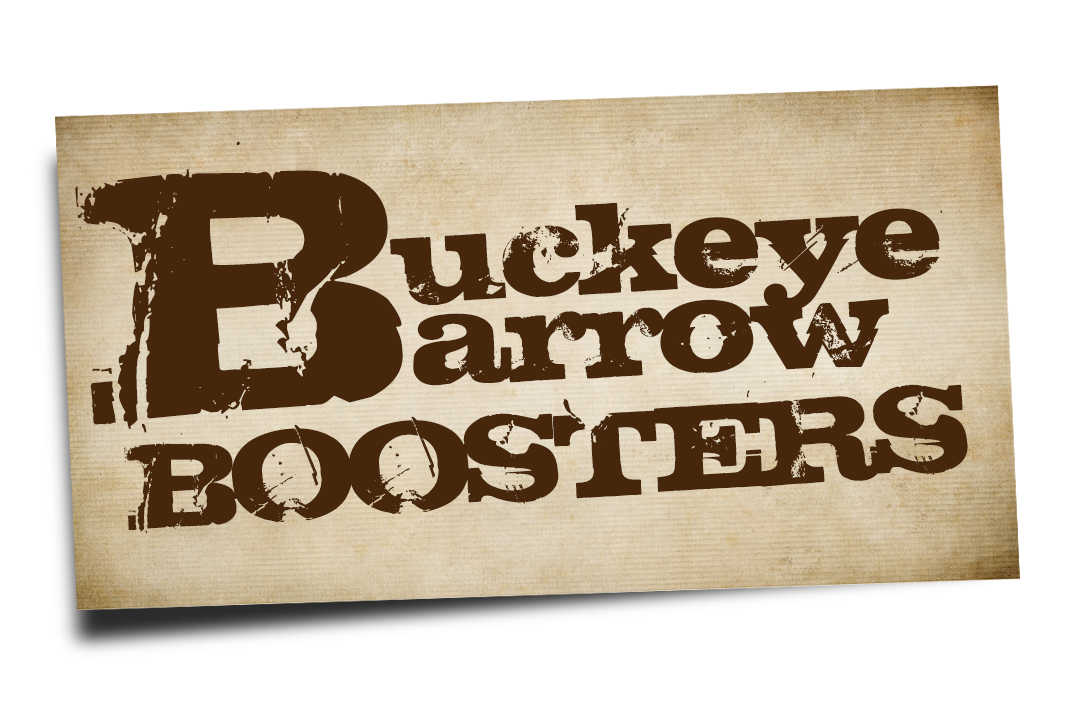 -
2021 Ralph E. Doak Memorial Scholarship Application
(Due July 31, 2021)
Since its inception in 2000, the Buckeye Barrow Boosters has raised more than $500,000 to support Ohio's junior swine showmen. The monies that the association allocates for the Swine Barn Sale of Champions are prorated according to the number of barrows shown in each breed division and, in part, have led to the increase in participation in many of the breed shows.
Congratulations to each of the winning juniors from 2018 and a sincere thank you to each of the members of the Buckeye Barrow Boosters for their continued support and understanding of Ohio's swine industry. Any interested party is encouraged to join the Buckeye Barrow Boosters.
For membership information please contact: Kevin Kremer - 419.366.4611.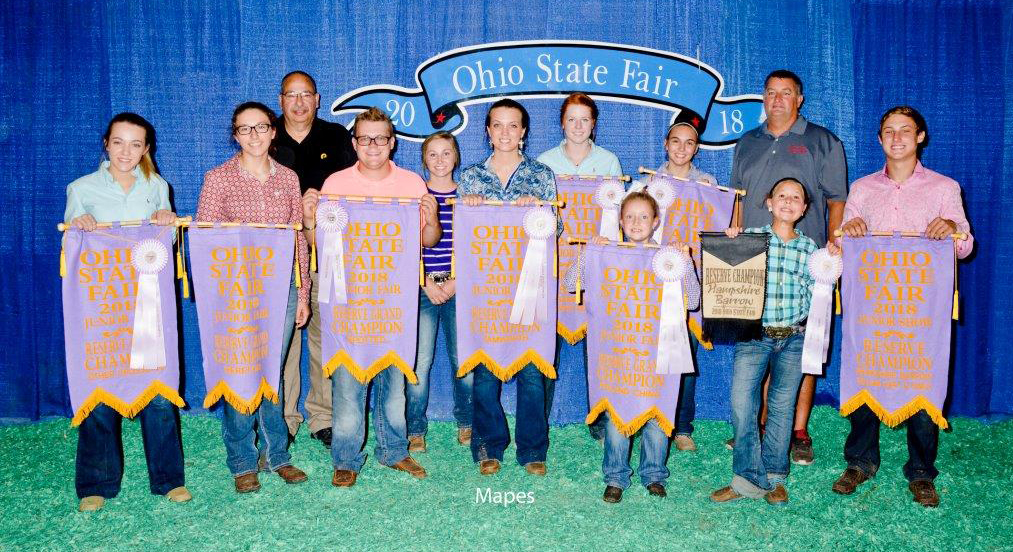 2018 Reserve Champions
Berkshire: Travis Durst • Chester White: Lillian Rees • Duroc: Destiny Reed • Hampshire: Maya McCoy • Hereford: Jennifer Bittner • Landrace: Madelyn Harrison • Other Cross: Whitney Miller • Poland China: Claire Winkle • Spotted: Dalton Bull • Tamworth: Kayla Mosby • Yorkshire: Eme Sprow
2018 Reserve Champion Buyers
Buckeye Barrow Boosters, Pullin Family Swine Genetics, Dean's Pawn Shop, Speaker Ryan Smith, Foster Sales, Genter Show Stock, Buckley Bros., Ashville Grain, Muskingum Livestock, Union Stockyards, Johnny Regula, Auctioneer, B & A Genetics, Stewart Family, Laura Cooley, Ashley Bittner, Brubaker Grain, Ken Bragg, Katelyn Abrams, Fiehrer Motors, Clint High Showpigs, Real McCoy Genetics, The Wendt Group, Miller Farms – Franckhauser Family, Dustin & Lilly Ehrman, B.J. & Marlene Eick, Hilty Showpigs, Aegerter Marketing, Miller Show Cattle, Andrews Auctioneers, Highland County Pork Council, McDonald & Son, Sponcil Farms, I-Cap Crop Insurance, McCoy Cattle & Diamond J. Rodeo, Precision Partners, Wildman Farms, The Turner Family, The Cardosi Family, The Knisely Family, Ohio Spot Association, Clint High Farms, Producers Livestock